Childcare Policy & Gender Equality: Will the next government deliver?
The incomparably high costs of childcare in Ireland continues to cripple low to middle income earners who work full time. The average annual cost of childcare in the EU accounts for 12% of family income, in Ireland this figure rises to 35% for Irish families. For instance, the average annual cost of full-time childcare for two children in Ireland is €16,500 (Indecon, 2013). Not only has affordability been seriously lacking, there have also been worrying concerns over the quality and regulation of childcare in Ireland.
The RTE Prime Time expose entitled ''Breach of Trust'' documented several allegations of child abuse in a number of Dublin and Wicklow crèches. These incidents have highlighted the lack of regulatory standards and investment afforded to education for childcare workers. In light of the scandals, Special Rapporteur on Child Protection, Dr Geoffrey Shannon, called for a national register for childcare workers, increased regulation, and increased investment afforded to education and training.
Childcare is a largely unregulated sector that has remained under-funded in terms of both government subsidies and investment in education and training.
Unaffordable, quality childcare remains a primary concern for Irish parents. Against the backdrop of growing income inequality in Ireland, it remains another feature of the social and economic disparity that has characterised a disillusioned electorate. Furthermore, in terms of gender equality and paid parental leave – Ireland is a social policy laggard compared to other European states and modern industrialised economies. According to the OECD, European states spend on average 0.7% per year on childcare.
The Irish state spends just 0.2%. In comparison with our Scandinavian counterparts spending 1% of state budgets on childcare services and parental leave, it remains clear that this area of public policy has been overlooked and the sector starkly under-funded. The state recently introduced two weeks of paid paternity leave for the first time. Yet this development is a minor one, which needs to be accompanied by whole-scale reform.
Reforming childcare and paid leave is more important than the surface issue; it will improve gender equality in the workforce as a lack of affordable, quality childcare has been identified as a major barrier to female employment. Extending paternity leave or shared parental leave, will improve gender equality for fathers and include them in policy-making decisions.
In contrast, the outdated focus of the past has been exclusionary in solely focusing on maternity leave.
National research by economist consultants at Indecon (2013) revealed high childcare costs prevent 26% of people from returning to their jobs. Furthermore, 60% of lone parents in full-time work depend on access to private childcare services. Reducing the unsustainable cost of childcare would go a long way to improving equality for some of the most vulnerable social risk categories; women, lone parents and those in relative poverty on low incomes.
The evidence of a correlation between high childcare costs and employment disincentives is overwhelming. But, will childcare be a big ticket issue for the next government? This article gives you the run-down and summation of the major political parties' proposals on childcare policy for the next government term. Firstly, we'll take a look at the current government's proposals, before looking at the other main parties, and finally outlining the proposals of the newer parties.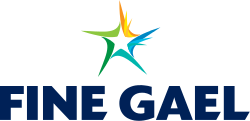 Proposals include:
Increasing subsidised childcare places for children aged 9 months – 3 years. Direct subsidies will be provided to centre-based providers of full-time childcare
Cutting annual childcare costs by €2,000
Extending paid parental leave to a combined 34 weeks, shared between each parent
Parents working part-time or in education/training will be entitled to a pro-rata reduction
Tax credits to be introduced for stay-at-home parents; increasing the tax credits from €1,000 to €1,650
Increasing the threshold for tax credits from €7,200 to €10, 500
€50 million investment in primary and secondary schools by 2021 if they make their facilities available for after-school care for children aged 5-12 years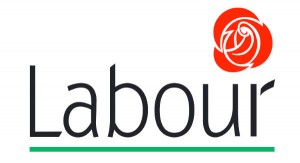 Proposals include:
Increase government subsidies in order to bring costs down to an average of €2 per hour by 2021 with a cap on childcare costs of €4.25 per hour based on a 40hr week
Pay subsidies for all registered childcare services for children up to 12 years
Increase wages across childcare sector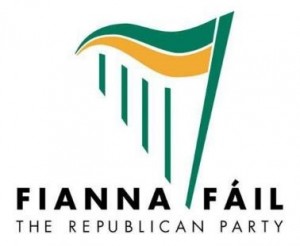 Proposals include:
Introducing a second free pre-school year to include children aged 2-3 years
Introducing progressive childcare support credits for working parents in order to increase affordability
Extend maternity leave up to 36 weeks
Introduce shared transferable parental leave measures
Emphasis on quality ''graduate-led'' childcare services, increasing the number of degree holders in the sector
Increasing number of quality childcare places for disadvantaged children, with Early Intervention Initiatives

Proposals include:
Ensure childcare runs for a continuous 48-week period at a total cost of €86 million
Open up Community Childcare Subvention (CCS) by making subsidised places available in privately-run early years childcare facilities at a total cost of €50 million in year 1
Extend maternity benefit by 6 weeks allowing for shared parental leave
Incrementally increase shared parental leave to 52 weeks
Ensure in the longer-term that the rate of maternity leave is increased
Reduce maximum fees for childcare costs from €180 per week to €150 per week
Aim for a 60% degree-led ECCE workforce by 2025 as recommended by the EU i.e. that 60% of all supervisors, managers, etc. hold relevant degrees
Extend the Learner Fund to support progression to Level 7 and 8 qualifications. Long- term cost of this professionalization is €80 million, to be spread over 5 years. Total cost in year estimated at €16 million
Implement the immediate roll out of Síolta and Aistear through County Childcare Committees (CCCs) at a total cost of €5 million in year 1
Appoint Department of Education inspectors using the frameworks of Síolta and Aistear while avoiding a duplication of inspection roles
Increase capitation grants for the Free Pre-School Year by €5 per week to €67.50, and by €9.50 for the higher capitation rate to €82.50. Total cost in year 1: €20 million
Initiate a review of capitation payments for the ECCE year with a view to introducing a reformed funding model. This should include paid non-contact time for staff, as well as increased capitation for services in disadvantaged communities and for services supporting children with additional needs.
Introduce mechanisms to withdraw government funding if implemented standards are not met.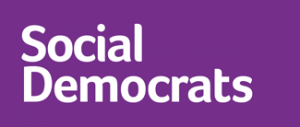 Proposals include:
Extending paid parental leave (counting maternity benefit) to 36 weeks initially and to 52 weeks over three budgets
 Supplement this with legislation to guarantee flexible work options for parents
Investing in quality of service provision via higher capitation payments to childcare providers, and linking funding to increased quality
Setting maximum fees for parents for childcare, ensuring public funding does not simply push up prices, and enabling all families to benefit, with higher quality incentivised
Extending subsidised childcare places to lower-income families in all areas, through extension and reform of the Community Childcare Subvention;
Investing in educational supports for childcare workers
Carrying out a full economic review of the cost of childcare based on quality standards, implementation of national curricula, and the introduction of a proper career structure for staff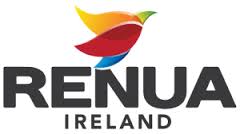 Proposals include:
To bring childcare costs in line with parents' means
Investment in the construction of community facilities paid for by a Social Cohesion fund financed by Property Tax
Tax relief for childcare costs at the estimated cost of €500 million
Both crèche operators and parents can opt-in to the tax relief scheme, with 20% of tax relief falling on childcare provider and 80% of tax relief falling on childcare user
Introduce shared parental leave

Proposals include:
Introduce a system of childcare funded by the state. In the immediate term parents will receive a state subsidy and only pay a maximum of 30%. The provision will be fully funded for those on low incomes
Increase the regulation of all child-minders and after school services
Facilitate professionalization of childcare workers through increasing pay and requiring and enabling progression to qualifications at levels 7 and 8 on the qualifications framework
Introduce maternity leave entitlements which allow a parent to remain at home for at least a child's first year, and extend paternity leave to be balanced with maternity leave
Evidently some political parties have more specific and coherent outlines on childcare and parental leave than others. The 2016 general election is certainly unique in offering the electorate more choices than ever before, with the emergence of new political parties. As we approach the 1916 centenary, there is an air of political and historical nostalgia in the air – Ireland has finally moved past the civil war politics whereby two parties dominated the political landscape.
We have seen the recent emergence of new political parties in response to more current themes in Irish life; the imposition of austerity, rising income inequality, gender equality, and the quality and ownership of our services and natural resources. It cannot help but be observed, that these themes overlap with the very forces that drove our ancestors to engage with the "august destiny" that shaped our Republic.
One hundred years on, the true goals of our Republic are yet to be fully achieved. We are hoping that the next government prioritise the issues of childcare and parental leave, and in effect ''cherish all the children of the nation equally''.

Tara Gallagher is a graduate of Sociology and Social Policy at Trinity College Dublin, and the Employment, Social Affairs and Citizenship Trainee in the European Economic and Social Committee . Tara's academic interests lie in areas of social inequality, conflict, social cohesion and gender equality.

Latest posts by Tara Gallagher (see all)